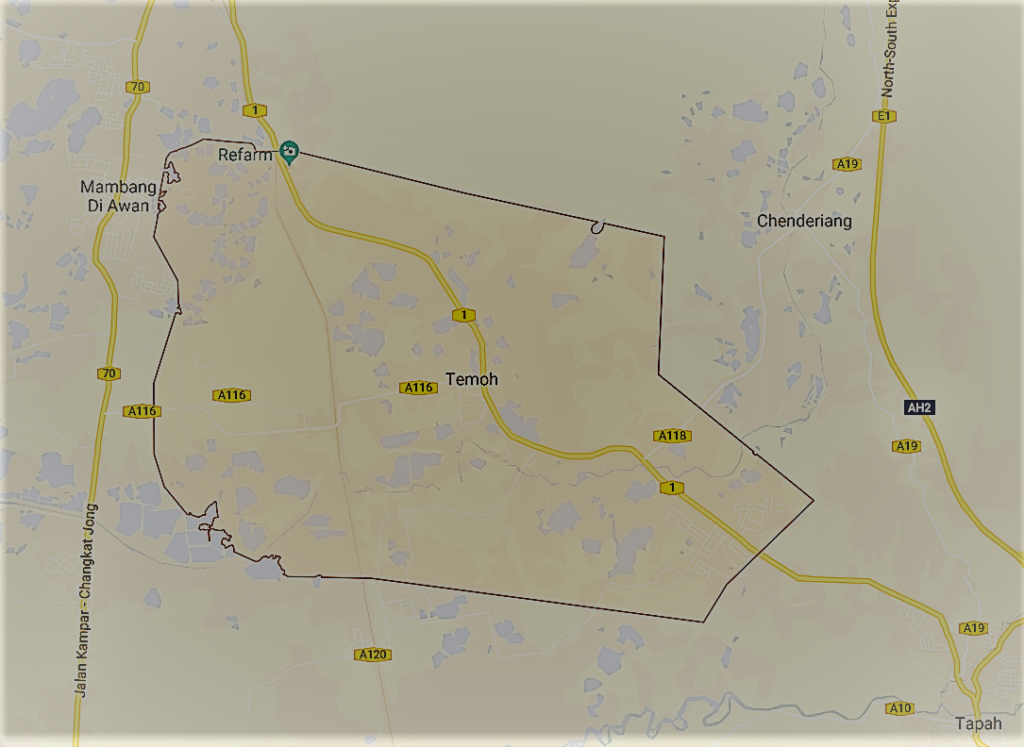 Google map location of the Vihara:  https://goo.gl/maps/b7bQBi6e3eS2
The Vihara is located about 2 km north of Temoh town, and 9 km south of Kampar, in Perak state.
From Kuala Lumpur, it is a 2 hours drive northwards, and from Penang it is a 3 hours drive southwards.
The GPS Coordinates are as follows: N 4° 15′ 27.7″, E 101° 11′ 52.4″
From Kuala Lumpur, it is also convenient to travel by bus. Catch the express bus from TBS – Terminal Bersepadu Selatan (Jalan Terminal Selatan, Bandar Tasek Selatan, 57100 Kuala Lumpur) to Kampar (drop off at Temoh).
You can then ask for directions from either Lee Huat Grocery Shop, or Sin Chuan Bee Coffeeshop at  74 and 121 Main Road respectively.  Alternatively, you can try to call the Vihara at +6012-4697483 although it should be noted that this mobile maybe switched off.
You can also catch an electric train from KL Sentral (in Kuala Lumpur) to Kampar. Then, take a taxi to the Vihara.