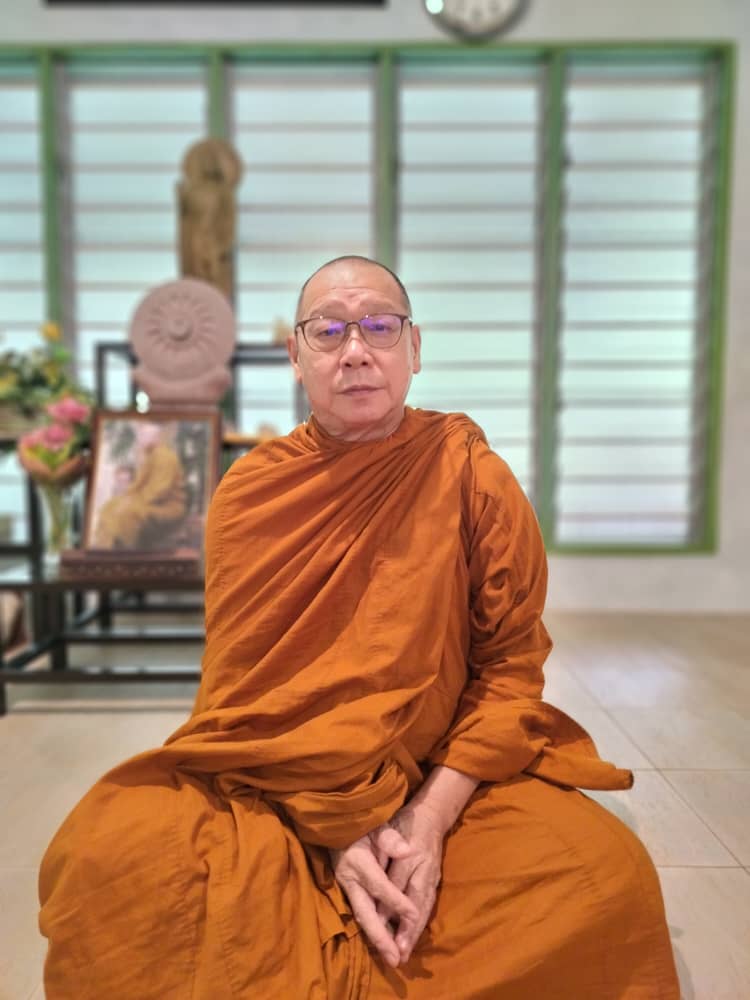 The current abbot of Vihara Buddha Gotama (VBG) is Venerable Lu Cirapuñño (Bhante Lu), a Malaysian of Chinese descent, born in 1957 in Sandakan, Sabah.
Bhante Lu had his early education in St Michael, one of the oldest Catholic Missionary schools in Malaysia. He completed his tertiary education in England and graduated with a Bachelor of Science degree in Electronic/Electrical Engineering and worked for over 25 years in the semiconductor industry.
Bhante first developed interest in Theravada Buddhism when he was residing in Penang, in early 1990s, where he got acquainted with the late Bhante Dhammavuddho (Bhante Hye), the founder of Vihara Buddha Gotama (VBG) and the Sangha Foundation. Bhante Hye was living in the Cave in Air Itam, Penang, at that time.
A few years after VBG was founded and with the completion of the Dhamma Sala, Bhante Lu served at VBG on a regular basis.
At 50, Bhante Lu resigned from a senior management position in order to lead a more spiritual lifestyle, spending most of his time studying the Dhamma and on personal practice. He also helped out at VBG regularly, and spent the rains (Vassa) as a lay person and twice as a Samanera.
Having developed sufficient confidence in the Triple Gems, Bhante Lu decided to go forth. Encouraged by Bhante Hye, he left for Wat Pah Nanachat in April 2012.
At age 55, he received his Pabbajjā as the oldest Samanera ever to be ordained in Wat Pah Nanachat in January 2013. He received his Higher Ordination (upasampada), as a Bhikkhu at Wat Nong Pah Pong on 9 January 2014, with Long Por Liem as his Preceptor, Ajahn Kevali and Ajahn Siripanyo as his Achariyas, and with Bhante Hye in attendance.
After fullfilling his commitment as a Navaka Bhikkhu (junior monk) at Wat Pah Nanachat, Bhante Lu returned to VBG in 2018.
He was invited to be resident monk at Buddhist Meditation Society of Sitiawan in 2019, and Sukhavana Meditation Monastery in Ipoh from 2020-2022.
Bhante was requested to return to VBG in December 2022 to act for Bhante Thavaro, who was the abbot then.  In 8 July 2023, Bhante Thavaro appointed Bhante Lu Cirapuñño to succeed him as the new abbot of VBG.