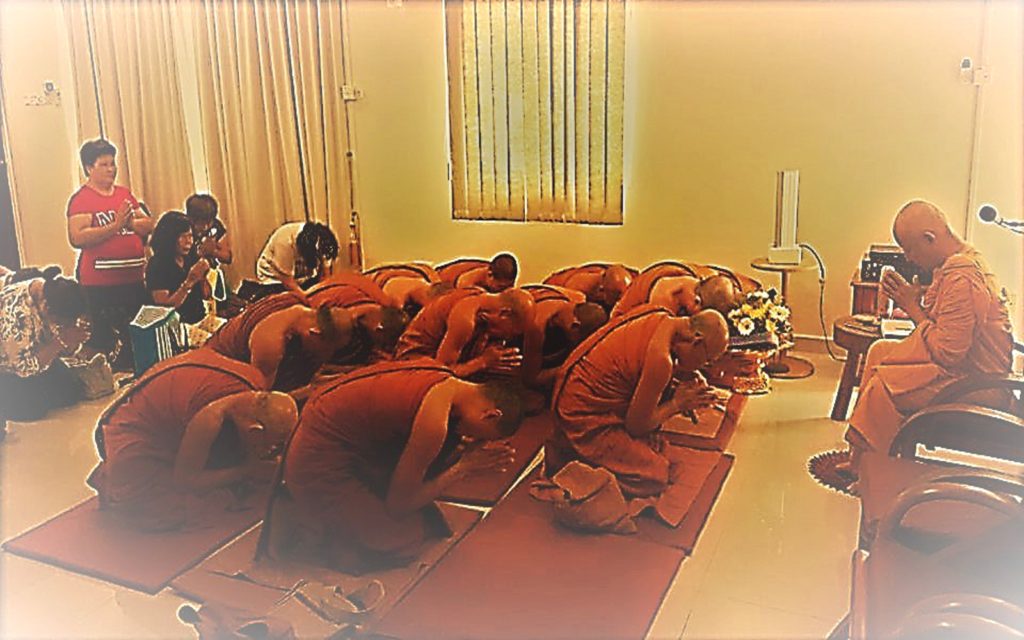 The Sangha Foundation was registered in 1999 with the following objectives:
To foster the teachings, practice and understanding of the Buddha Dhamma – i.e. the teachings of the Buddha, with special emphasis on the Theravada tradition – for the Buddhist community.
To participate in social and welfare activities for the benefit of mankind.
To do all such acts and things as are in the opinion of the Foundation necessary for the attainment of the aforesaid objectives.
The Sangha Foundation is the first of its kind in Malaysia with a Board of Trustees who are elected from the monastic members (i.e. monks, nuns, and novices). When the monastic disrobes, he or she immediately ceases to be a Trustee. Lay members are elected to committees to take care of the finances, monastery maintenance, etc.
The Vihara belongs to the Foundation, which provides all the necessary facilities, support, and protection to the Sangha. Everything in the Vihara, including its land, belongs to the Foundation, not to any individual. Therefore, any offering to the Vihara/Foundation is an offering to the Sangha.
Introduction of Sangha Foundation